AC Repair in Mesa, AZ
Call Comfort Experts for a Fast Repair on Any AC Brand or Model
For fast turnarounds on any AC-related issue, call your friends at Comfort Experts. We'll have a NATE-certified technician at your door in no time. And we'll even waive the diagnostic fee when you complete your repair with us. Comfort Experts is open late on weekdays and even on Saturdays. And we service the whole Valley!
Diagnostic fee waived with repair
Convenient same-day service
2-year workmanship warranty
On this page
Service Details
Professional AC repairs at honest and affordable prices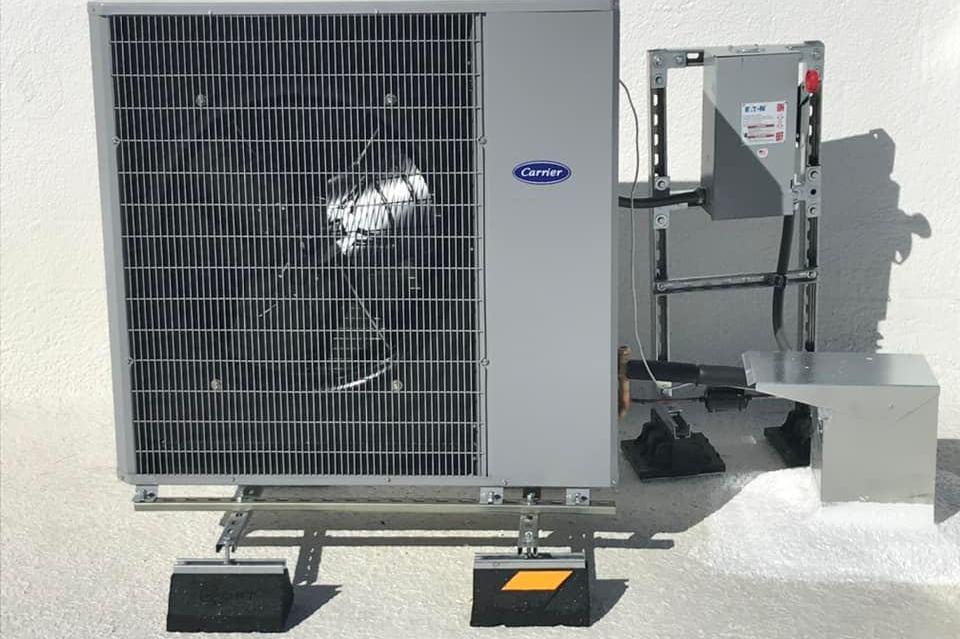 When you choose Comfort Experts as your AC repair specialist, you'll receive the best customer care the Valley has to offer. Our friendly and background-checked technicians receive regular training from some of the largest AC manufacturers in the country, so you know they're good at what they do. We've also made AC repairs as convenient as possible for our customers with a combination of streamlined appointment booking, text reminders, and same-day service on most repairs. We've also enlarged our service area to cover even more of Phoenix and its outlying municipalities. All our technicians are licensed, insured, and NATE-certified, and we provide a robust 2-year labor warranty on all repairs—one of the best labor warranties in the industry.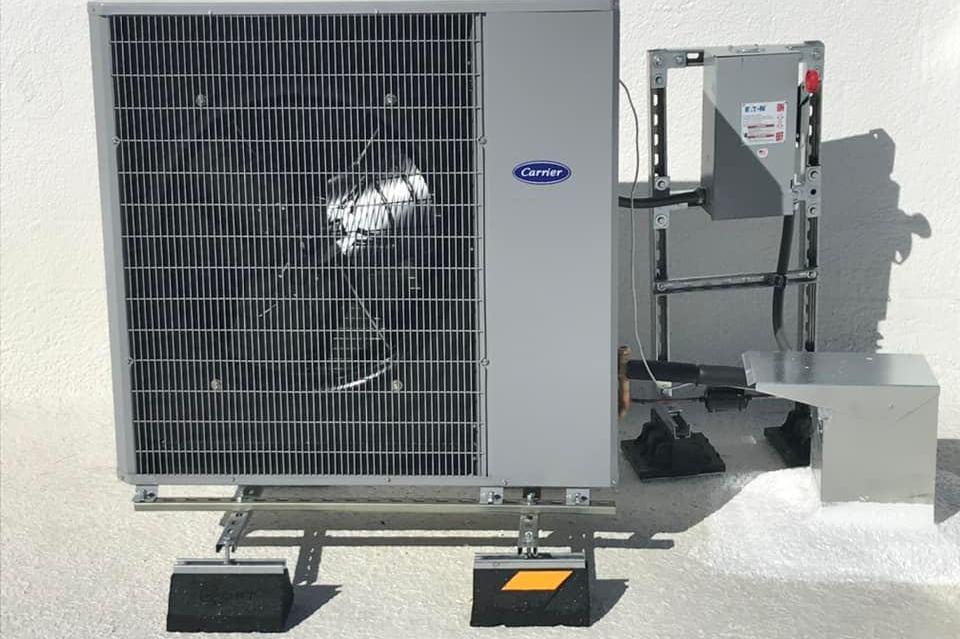 Price
What factors affect the cost of your AC repair?
Replacement parts: Worn-out or damaged parts are among the leading causes of air conditioner issues. However, we won't know for sure whether a replacement part is needed until we evaluate the system. At Comfort Experts, we prioritize repairing the component before suggesting a new one in order to save our customers as much money as possible on the repair.
Warranty status: Your air conditioner may be protected by a part warranty, a labor warranty, or both. These warranties shield homeowners from incurring out-of-pocket expenses for repairs, making them highly beneficial. Unsure if you're covered? Don't worry. We can find out for you.
Choice of contractor: The cost of air conditioner repairs can vary based on a contractor's expertise and years in business, among other factors. While it might be tempting to choose the most affordable service provider, it often leads to problems later on. A licensed contractor like Comfort Experts is almost always a better choice, ensuring you receive a top-notch repair at the best value.
Repair your AC with Comfort Experts and the price of your diagnostic is FREE.
The diagnostic is the first step toward uncovering what's wrong with your air conditioner. At Comfort Experts, that diagnostic visit costs just $69.99. That's on the lower end of diagnostic fees within the industry. But to add even more value to your repair, we'll waive the diagnostic charge completely when you resolve your repair with us.
Schedule repair
Process
Here's what an AC repair looks like with Comfort Experts
You'll receive a professional diagnostic by a licensed technician

You can request a repair diagnostic with Comfort Experts in two ways: online, or over the phone. Once your appointment is confirmed, you can expect your technician to arrive within the expected 4-hour window. They'll even provide text notifications letting you know they're on the way. Once there, your technician will get to the root of the issue after performing a thorough diagnostic of your air conditioner.

You'll get the best deal possible on your repair

Before we repair your air conditioner, we'll look for ways to save you money. If we're able to repair a part instead of replacing it, we'll make that happen for you. If the cost of your repair gets a bit steep, we can offer to help finance it. If you complete the repair with us, we'll waive your diagnostic fee. And we'll never, ever try to sell you a part you don't need.

You'll receive an AC repair at the highest professionals standards

Very few technicians work as hard as ours do to give homeowners a reliable AC repair. Our technicians have worked on just about every AC brand and model there is. And we thoroughly test each and every repair to make sure the job was done right. We'll also take precautionary steps to protect your home, such as laying down drop cloths around the work site, and cleaning up after ourselves before we leave.

You'll enjoy the best post-repair warranties in Phoenix

Comfort Experts has some of the most reliable first-time fix rates on air conditioners of any contractor in Phoenix. So we feel confident that we can offer our customers labor warranties that last far, far longer than average. In fact, we offer labor warranties of up to 2 years on repairs! And that doesn't even include our 100% Satisfaction Guarantee, which covers just about everything else involving your repair.
Schedule AC repair
Customer Testimonial
Professional, friendly, and informative...
"This A/C company was amazing. They provided same-day service by sending out a tech within a half-hour timeframe. I was surprised to hear they could send someone so soon regardless of how late in the evening they received my call. At the time, I was dealing with a company that told me the quickest they could schedule someone to come out to repair my unit was 2-3 weeks out. The tech Comfort Experts sent out was Marc who was not only professional but friendly, and informative. He diagnosed the issue and explained everything in detail. I know that in the future, this A/C business would definitely be on my phone contacts for any future A/C issues."

—Felix A. | Phoenix
See why we're rated 4.9 out of 5 on Google.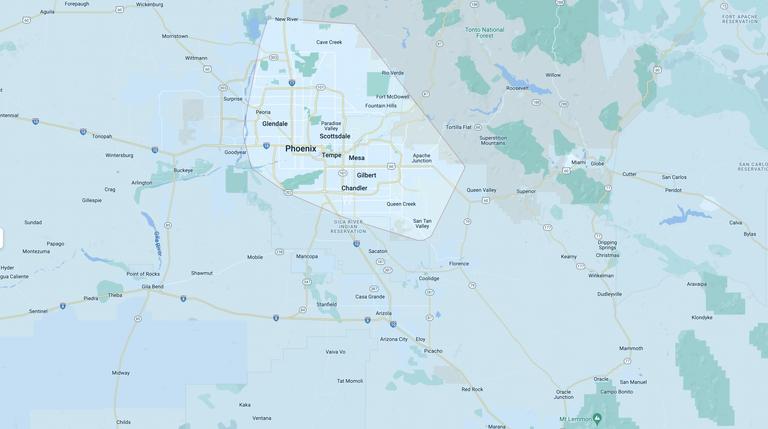 Service Area
Serving Phoenix's East and West Valleys Since 2011
Comfort Experts has offices in Mesa, AZ, and Gilbert, AZ, and assists customers across the entire Valley of the Sun. We're open Monday through Saturday, from 7:00 AM to 7:00 PM. Don't hesitate to call us if you're having a heating or cooling emergency outside of office hours.
We service these cities in Phoenix and others close by:

See our service area
Request an AC Repair Diagnostic with Comfort Experts Today.