HVAC Repairs, Replacements, & Maintenance in Mesa, AZ
The Local HVAC Experts Who Put Customer Service First
Looking for genuine customer service by honest HVAC experts in a huge metro area like the Phoenix Valley? That's tough to come by these days. The good news is Comfort Experts is here to give you the personal attention and care you're looking for in a home service provider, while still delivering on all those promises the big guys make. You can bet our pros are licensed and insured. You can bet our customer service department is fully staffed. And you can bet we'll be there when you need us with weekend availability AND after-hour service. Comfort Experts is Locally Owned and Operated. That means no private equity influence, and always a live local person here to answer your call.
Open Monday–Saturday with after-hour service available
100% locally owned and operated - no private equity influence
Fair and competitive pricing on repairs and replacements
Our Services
What service can we help you find today?
Comfort Experts is an excellent choice for all of your air conditioning needs in the Phoenix Valley. We prioritize customer satisfaction and honest advice for every service call, whether it's an emergency AC repair, a free replacement estimate, or your annual maintenance check-up. Our NATE-certified technicians provide prompt, reliable service and customized solutions during every service visit. With us, you can expect faster response times, fewer hassles, and fair pricing, always.
Popular AC services include:
Let the licensed professionals at Comfort Experts resolve all your heating needs with speed and efficiency. Our team is equipped to handle repairs for all brands and models and strives to complete the job on the same day we arrive. If you require a furnace or heat pump replacement, we provide one of the most extensive service warranties in the Phoenix Valley, which includes a 2-year labor coverage for both repairs and replacements.
Popular heating services include:
Poor indoor air quality can cause headaches, lung irritation, asthma, allergies, and chronic fatigue. Comfort Experts' team of specialists is here to help you safeguard your home or business with dependable air filtration and purification products from Carrier, RGF, and other reputable brands. Ensuring the cleanest air for your family, customers, and employees is just a call away. Additionally, we offer assistance with duct repairs, installations, and more.
Popular air quality services include: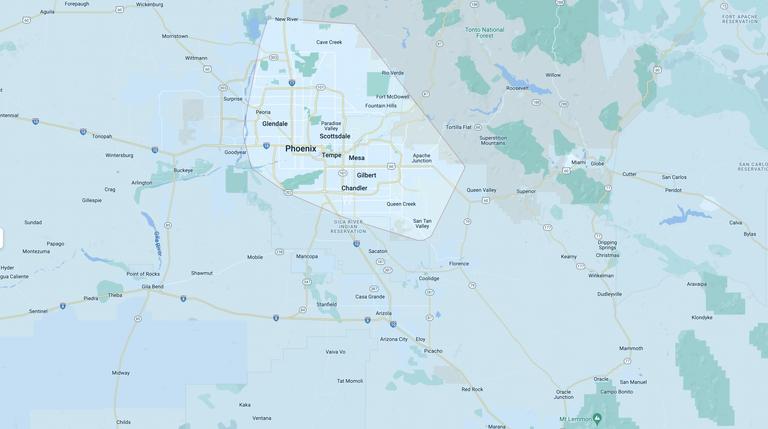 Service Area
Serving Phoenix's East and West Valleys Since 2011
Comfort Experts has offices in Mesa, AZ, and Gilbert, AZ, and assists customers across the entire Valley of the Sun. We're open Monday through Saturday, from 7:00 AM to 7:00 PM. Don't hesitate to call us if you're having a heating or cooling emergency outside of office hours.
We service these cities in Phoenix and others close by:

See our service area
About AZ Comfort Experts
The local guys you'll get to know by name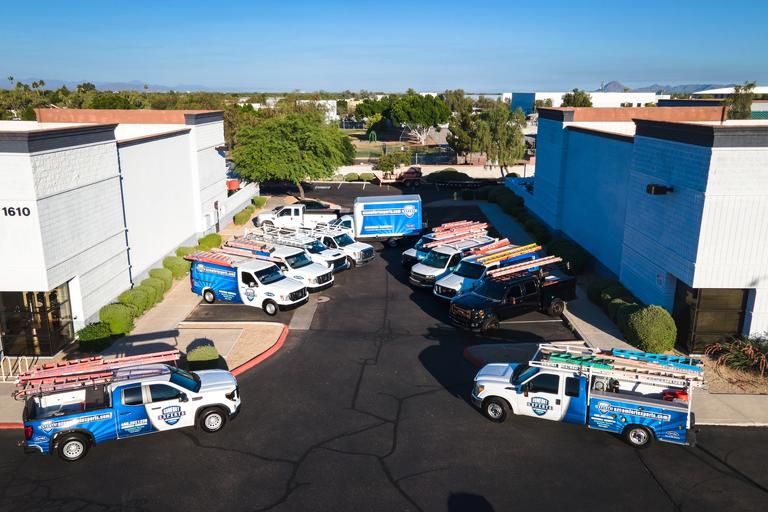 These days, it's hard to find an HVAC company that ISN'T owned by some big conglomerate out of Chicago, New York, or some other city hundreds of miles away. Comfort Experts hasn't sold out and we never will. We're small enough to still remember what customer care actually looks like. But still big enough that you'll always get a live person to answer your call and always receive lightning-fast response times. Thousands of homeowners in Phoenix have seen the difference a licensed Comfort Experts professional can make. And that same pro will likely swing by your home the next time, too!

Comfort Experts is locally owned and operated and receives no private equity from anyone here in the state or outside it.
Learn more about

us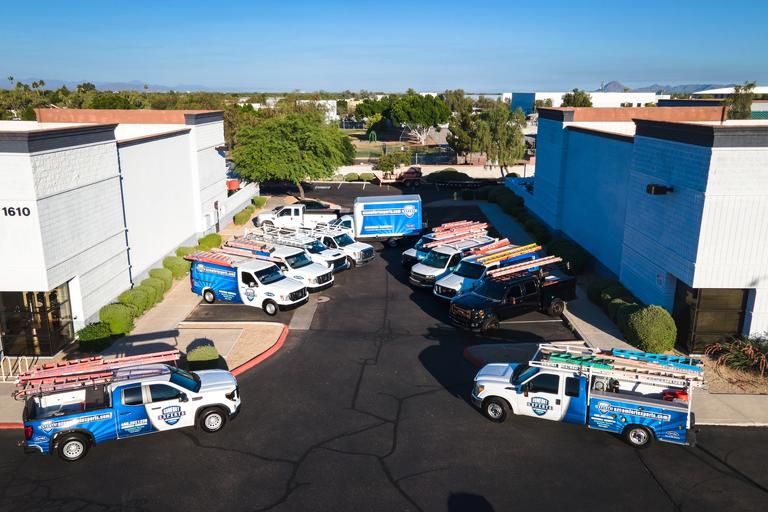 Customer Review
They were honest, reasonably priced, and very helpful...
"My air conditioner quit working on a Friday afternoon. It was after 5 pm when I realized the problem. I called Comfort Experts and they sent a wonderful technician, Dakota, out that night. He fixed the problem the same night, rescuing us and our pets from those triple-digit temperatures outside. I highly recommend Comfort Experts and Dakota for all your heating and air conditioning needs. They were honest, reasonably priced, and very helpful."

—Melissa J. | Phoenix
See why we're rated 4.9 out of 5 on Google.
Honest. Reliable. Local. Schedule and Save with Comfort Experts Today