The Comfort Club Maintenance Plan
Here are a few thousand reasons why it's important to maintain your HVAC systems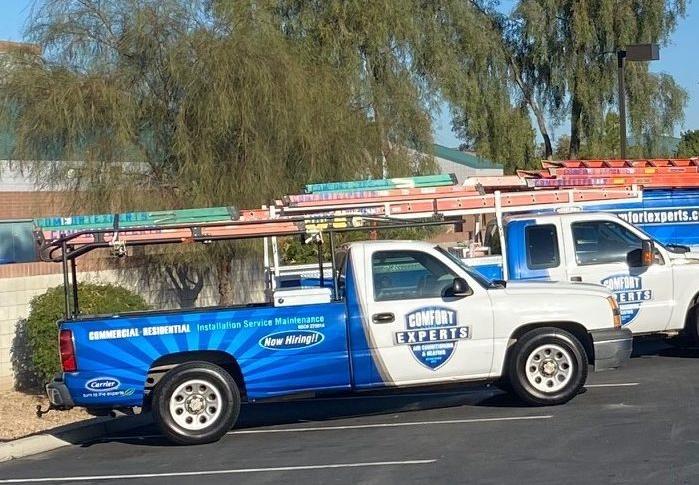 Here's the thing: it's expensive to keep your heating, cooling, and air quality systems in perfect working order year after year. Surprise repair bills, constant filter replacements, and increasing energy bills due to inefficient systems add up over time. And don't even get us started on the cost of a system replacement!
The bottom line is, your HVAC systems have thousands of dollars in "hidden" costs over their lifetimes.
Now, what if we told you those "hidden" costs could be significantly reduced? Because they really can with a solid maintenance plan. With regular maintenance, homeowners see real cost savings in the form of lower energy bills, fewer repairs, lower repair costs (thanks to maintaining your warranty for longer!), and extended system lifespans. You'll also have cozier temperatures in your home all year long.
Join the Comfort Club and Save BIG on home services
The Comfort Club is your golden ticket to some serious HVAC savings. You'll see all the savings from regular maintenance we mentioned above, plus a lot of great perks that you'll wonder how you ever lived without!
Here's what you'll get when you join Comfort Experts' Comfort Club:

Semi-annual maintenance (cooling AND heating tune-ups)
Front-of-the-line priority service
10% discount on parts, repairs, and ductwork services
$130 credit toward a new system for each year you're a member (up to $650)
Filter replacements four times a year (high-end Merv-8 filters)
Transfer options are available if you're moving
| Number of Units | First year price | Price per additional year |
| --- | --- | --- |
| 1 | $239 | $199 |
| 2 | $458 | $378 |
| 3 | $677 | $557 |
| 4 | $896 | $736 |
Once you've renewed after just one year, you'll be paying under $17 per month, or just $199 per year, for everything mentioned above. The $130 credit toward your new system ALONE makes this worth the cost.
If you'd like to learn more about Comfort Experts' Comfort Club, give us a call or contact us online. Over 1,000 Phoenix homeowners are saving cash year-round with the Comfort Club, so you'll be in good company!
Join the Comfort Club and Start Saving Today!
Over 1,000 happy Comfort Experts customers are enjoying front-of-the-line priority service, discounts on repairs, and credit toward new HVAC systems right now thanks to their Comfort Club membership. Why not join them?! Call today to get started, or ask your technician about signing up during your next repair, replacement, or tune-up visit.